Taste Nature is Dunedin's leading organic supermarket, now celebrating 30years in Dunedin. 
We believe that making ethical choices every day is the best way to contribute to a better world. All our  products are researched to ensure it meets our values and principles. You will not find a product made from GMO's in our store nor do we promote the sale of foods with E-numbers, synthetic chemicals, pesticide or herbicide residues and harmful preservatives. At Taste Nature you will find a wind range of products that are either organic or are produced using ethically sound principles and ingredients. We are a one stop shop and you can find an array of natural products in our store.
Organic Supermarket
Largest range of seasonally sourced organic produce,  including locally grown
Dunedin's only organic, gluten free and plant-based Deli
Dunedin's widest range of organic and premium foods including dairy, meat and grocery
One of the largest range of organic bulk foods both dry and liquids in NZ
Taste Nature is the  home of Body of the Year Bakery, Dunedin's only organic sourdough bakery and largest range of gluten free breads
The Sustainable Living Shop
Home of natural cleaning products including bulk ingredients to make your own natural cleaning products at home
Eco-store refil – we hold the largest range of Eco-store refill products in the south island
We believe beauty should also be organic hence we stock the largest range of Inika Organic Make-up in Dunedin
Zero Waste clothing and footwear – we now stock a range of organic clothing and footwear that can be home composted, is fair trade and sustainably produced
Health & Beauty – an extensive range of herbal medicines, homeopathy and natural beauty products
Our Eco-Homeware's section stocks the largest range of non-plastic home wares in Dunedin
Garden & Pet Center – here you can find a range of organic gardening products and pet products including pet food and accessories
Integrative Health Clinic + Dispensary
Experienced and qualified in store naturopaths Mon to Fri
Herbal Dispensary – herbal tinctures available through our naturopaths
First Light Flower Essence Dispensary
Physical and Virtual Clinic for one on one consultations
Wellness series of talks and presentations around health
A wide range of skilled specialists from multiple modalities to choose from
Health support includes nutritional and meal planning advice
Taste Nature Social Enterprise
Taste Nature has a registered charitable trust #CC5924
Charitable Purpose – Our objective is to promote natural health, sustainability and address issues pertaining to climate change. Our charitable purpose is to achieve our objectives through providing services, projects, education and support to:
serve our community

provide affordable access to good health and organic food to all

teach our community how-to live-in harmony with nature

connect people to our environment

empower through education

reduce consumer waste into our environment
How we aim to achieve our goals for the Taste Nature Social Enterprise
How we grow; Building local food reliance – support for local produce market gardens
How we eat; Education and promotion of wholefood diets
How we heal; Education and promotion of health and wellbeing through diet and lifestyle
How we learn; the Taste Nature School for early childhood education
How we live; Climate Change projects to raise awareness and bring about change in consumer behaviour
We Are Committed to:
Organically & locally grown food which promotes good health and the long-term care of our environment and bodies
Environmental sustainability which preserves the earth's resources for future generations and other species
Fair trade and social responsibility acknowledging that our business is interdependent with our customers, our staff, our local community, Aotearoa-New Zealand and the rest of the world.
Promote health & nutrition encourage good practice in diet, promote the nutritional value of food, encourage preventative medicine through natural health and treatment.
Education learn from nature, learn from each other
Organic foods are important for many reasons. They are produced within a sustainable, ethical system. A good farmer will nourish the soil so that their land retains its nutrients and build organic matter year after year. Organic growers avoid using chemicals that may be harmful to people, animals, insects and the earth. Organic food production nurtures fairer relationships between the producers, workers, and consumer. Healthy Soils, Healthy Plants, Healthy People! At Taste Nature we source almost all our fresh produce from New Zealand suppliers – the exceptions are when it is not available in New Zealand. We liaise directly with our growers and producers so we know exactly where our food comes from and the standards to which it has been produced. We research products to make sure they are of a high ethical standard that meet our purchasing criteria. Most of our products are certified organic, and some of our producers are in the transition to organic production. Where supply is limited but in demand by our customers, we will provide a clearly labelled uncertified or non-organic alternative from a trusted source.
Certification of the organic status of food is important. This provides the consumer with third party verification that the food is grown to high organic production standards. We believe certification is increasingly important, as organics become more mainstream, especially when greenwashing is prevalent. There are currently three organic certifying agencies in New Zealand (and many more from overseas) OrganicFarmNZ, Biogro, Assure Quality. 
Whole foods are generally those that remain close to their natural state. They do not have additives such as sugars, starches, flavorings, preservatives, or other manufactured ingredients. They are not primarily produced in a factory; in this way, they are the opposite of processed foods. Because they are not manufactured, they are not manipulated to be addictive. This is far better for your health than eating foods that have been cut with added ingredients, colours and flavours. When you consume items in their most natural condition, your body then receives enzymes and nutrients in their most unrefined state.
The cost of organic food is higher than that of conventional food because the organic price tag more closely reflects the true cost of growing the food. However, if the indirect costs of conventional food production – such as the impact on public health of chemicals released into our air and water – were factored in, non-organic foods would cost the same or as much as organic food.
Here are the top 10 factors contributing to the high price of organic food:
No chemicals = more labour
Conventional farmers use all of those chemicals and synthetic pesticides because they end up reducing the cost of production by getting the job done faster and more efficiently. Chemicals and pesticides are needed for intensive farming to produce more and faster growing crops to meet consumer demand.
Demand overwhelms supply
The amount of organic farms in New Zealand is far less than the amount of conventional farms and organic farms tend to produce less than conventional farms. Conventional farms have the farmland and the supply to keep costs down since manufacturers are able to reduce costs when producing a product in larger quantities. Consumer demand for organics is increasing and producers are struggling to keep up with the growing demand therefore driving prices for organics higher.
Higher cost of fertilizer for organic crops
Sewage sludge and chemical fertilizers might not be something you want in your food, but conventional farmers use them because they don't cost much and are cheap to transport. Organic farmers eschew these inexpensive solutions in order to keep their crops natural and instead use compost and animal manure, which is more expensive to ship.
Crop rotation
Instead of using chemical weed-killers, organic farmers conduct sophisticated crop rotations to keep their soil healthy and prevent weed growth. After harvesting a crop, an organic farmer may use that area to grow "cover crops," which add nitrogen to the soil to benefit succeeding crops. Conventional farmers, on the other hand, can use every acre to grow the most profitable crops. Because crop rotation reduces the frequency in which organic farmers can grow profitable crops, they're unable to produce the larger quantities that are most cost-effective for conventional farmers.
Post-harvest handling cost
In order to avoid cross-contamination, organic produce must be separated from conventional produce after being harvested. Conventional crops are shipped in larger quantities since conventional farms are able to produce more. Organic crops, however, are handled and shipped in smaller quantities since organic farms tend to produce less, and this results in higher costs. Additionally, organic farms are usually located farther from major cities, increasing the shipping cost.
Organic certification
Acquiring organic certification is not an easy — or cheap — task. In addition to the usual farming operations, farm facilities and production methods must comply with certain standards, which may require the modification of facilities. Employees must be hired to maintain strict daily record-keeping that must be available for inspection at any time. And organic farms must pay an annual inspection/certification fee, which starts at $400 to $2,000 a year, depending on the agency and the size of the operation.
Cost of covering higher loss
Conventional farmers use certain chemicals to reduce their loss of crops. For example, synthetic pesticides repel insects and antibiotics maintain the health of the livestock. Since organic farmers don't use these, their losses are higher, which costs the farmer more and increases the cost to the consumer. Additionally, without all the chemical preservatives added to conventional foods, organic foods face a shorter storage time and shelf life.
Better living conditions for livestock
Higher standards for animal welfare also means more costs for organic farms. According to the Food and Agriculture Organization of the United Nations, organic feed for cattle and other livestock can cost twice as much as conventional feed. Organic stock are also not fed GMO animal feed or feed that includes palm oil.
Organic food grows more slowly
Time is money. Not only are organic farms typically smaller than conventional ones, but they also, on average, take more time to produce crops because they refrain from using the chemicals and growth hormones used by conventional farmers.
Fair Trade
Some organic producers are also fair trade. Fairtrade is about better prices, decent working conditions, local sustainability, and fair terms of trade for farmers and workers in the developing world. By requiring companies to pay sustainable prices (which must never fall lower than the market price), Fairtrade addresses the injustices of conventional trade, which traditionally discriminates against the poorest, weakest producers. It enables them to improve their position and have more control over their lives.
Plastic has indeed completely transformed our lives—everything from modern medicine to food safety has been made possible by its fantastic and varied properties. But its versatility, cheapness and convenience has gone unchecked and now as a human race we are seeing first hand its damaging effects on not just the environment but a direct threat to our health. Our inability to manage plastics effectively has resulted in millions of tonnes of plastic entering our oceans every year. Once in the ocean, plastic slowly breaks down into tiny particles called microplastics that are consumed by plankton, fish, birds, whales and eventually people.
Our ultimate goal at Taste Nature is to keep all our plastic packaging out of landfill and even recycling, our dependency on recycling plastic isn't a true solution to the problem, plastic recycling is only purposeful unless the recycled product can be part of a circular economy and reused as a new product with a new purpose.
Packaging is a difficult and challenging issue where food is concerned and being a retail store even more difficult, therefore at Taste Nature we strive for best practice – in a constantly changing environment we are continually adjusting and evaluating our practices to ensure we get closer to our goal, it will be a long journey, but we will get there. Our plastic problem affects us all and it will only ever change when we really take a moment to look at our relationship with plastic and ask ourselves "do I really need this product with all this packaging?". Certainly, easier said than done, we don't have all the answers yet but we are committed to finding them.
In the meantime, we want to help our loyal customers who feel they are in a similar conundrum, our pledge is to find the best methods to delivery quality, fresh and healthy food without the nasty bits – including plastic packaging.
Technology, Governments and the Plastics Industry still require time to catch up with consumer demand and to get us where we need to be. For the near future there will still be products for reasons beyond our control we can't avoid with plastic packaging. So for now we will just focus on the things we can change not what we can't.
Our commitment so far:
Refill – We provide an extensive range of bulk wholefoods, personal care and cleaning products for refilling, we encourage our customers to bring their own containers and refill
Compost – All our food waste from the store is composted at Taste Nature Gardens and made into new soil for the organic gardens
Waste Management – All our non-compostable waste is sorted, cleaned and separated into the appropriate waste bins for collection
Returns – we are a drop off point for some of our suppliers who will take back their packing to be reused instead of sent to landfill by curbside recycling. Products that you can return the packaging for are:

Holy Cow milk, cream, yoghurt bottles and jars
Farm Fresh milk bottles
Goats Amore milk bottles and yoghurt jars
Bay Road peanut butter jars
Ambrosia hand cream jars
Wild Dispensary bottles
Green Henz egg cartons
 

Free Re-use Centre – used packaging items can be collected by our customers and re-purposed, thereby extending their lifecycle. We have many items available such as:

20 Litre plastic drums
Cardboard banana boxes
200L metal food grade drums
Plastic sacks

Eco-store Bottle Return Service – we are Dunedin's only drop off center for ecostore bottle returns. Through their return system their bottles are sent back to Auckland to be shredded down and made into new ecostore bottles. This is a guaranteed plastic recycling system supporting a circular economy.
Taste Nature – A socially conscious & Ethical business
We don't exist just to make money. Our values and ethics are to strive to make this world a better place. A socially conscious organisation offers more opportunities and areas for innovation as we use our business as a means to solve problems related to people, communities, the environment, and societies. Ethics are our moral obligations including our values; these are the things that are important to us that we use to evaluate actions or events.
We strive for the values of a not-for-profit organisation where we want to give back to the community and environment yet at the same time derive a profitable income from our activities.
Our agenda is to improve the management of people and processes while being consciously aware of our impact on society both economically, environmentally and socially. We must be diligent on being consciously aware of where our products come from, how they are sourced and processed, researching their lifecycle, the activities of the producers or companies who produce the product and how all of the above actions impact on the environment and our communities. While we strive for economic independence and profitability, we are not purely focused on the maximisation of profits.
Taste Nature is both an ethical and socially conscious business.  For these principles to be visible to our customers they must be understood and acted upon by our team.
Set out below is an outline of essential characteristics of our Socially Responsible Business:
Purpose – our purpose is what we do and say has a positive and beneficial impact on our environment, employees, producers and communities.
Collaboration – we will develop partnerships and will collaborate with likeminded organisations to bring empowerment to our communities and create collective impact for change.
Inclusive – we aim to be inclusive in all areas of our business, we will remain mindful and conscious of our decision making, actions and choices to ensure we do not exclude individuals or minorities.
Integrity – we must ensure our words, actions, choices, resources and relationships align with our mission and values. We must deliver on what we promise and maintain trust and credibility for our community.
Empathy – we care on what matters to our staff, community, customers and supporters. We connect with and understand how other people see the world how they define their needs and how they view our organisation.
Social Justice – when individuals experience discrimination they are denied opportunities that maybe essential to their development and their ability to contribute to the larger society. We will create opportunity and access for those who might have previously been excluded from these options.
Change – we will strive to bring about change to systems, perceptions or habits that do not serve the greater good
Product – our products must be fair trade, non-toxic, environmentally sustainable, non GMO, no toxic chemical intervention and must benefit health and nutrition.
Employees – we ensure our employees find value and empowerment by working at Taste Nature – our success is their success. All staff regardless of background, culture, gender and beliefs are treated with respect and as equals.
Community – we strive to bring empowerment and enhancement to our communities. Where we can we seek to improve the livelihood of our communities.
Profitability – We aim to run a commercially viable business, so we can continue to provide this valuable service to the community and provide jobs.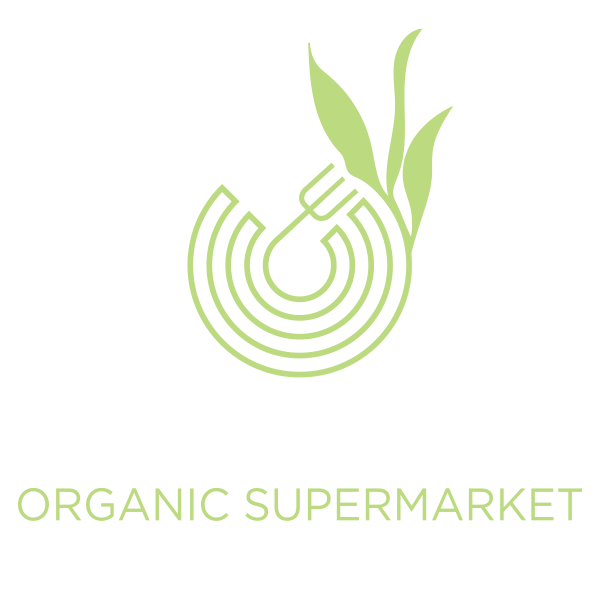 Shop & Eatery
Mon-Fri: 8-6pm
Sat: 9-4pm
Sun: Closed
Kitchen
Mon-Fri: 8-3pm
Sat: 9-2pm
Sun: Closed
Public Holidays
We are open on public holidays 10am - 3pm and closed on Christmas Day, Boxing Day, New Year's Day and 2nd January, Good Friday and Easter Monday.
Espresso Coffee
Mon-Fri: 8-5pm
Sat: 9-3.30pm
Sun: Closed