Body of the Year Bakery
Organic Artisan Bread Bakery by Jed McCammon
We are Dunedin's only bakery milling our own flour for breadmaking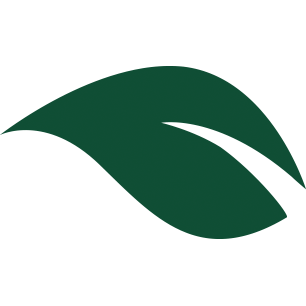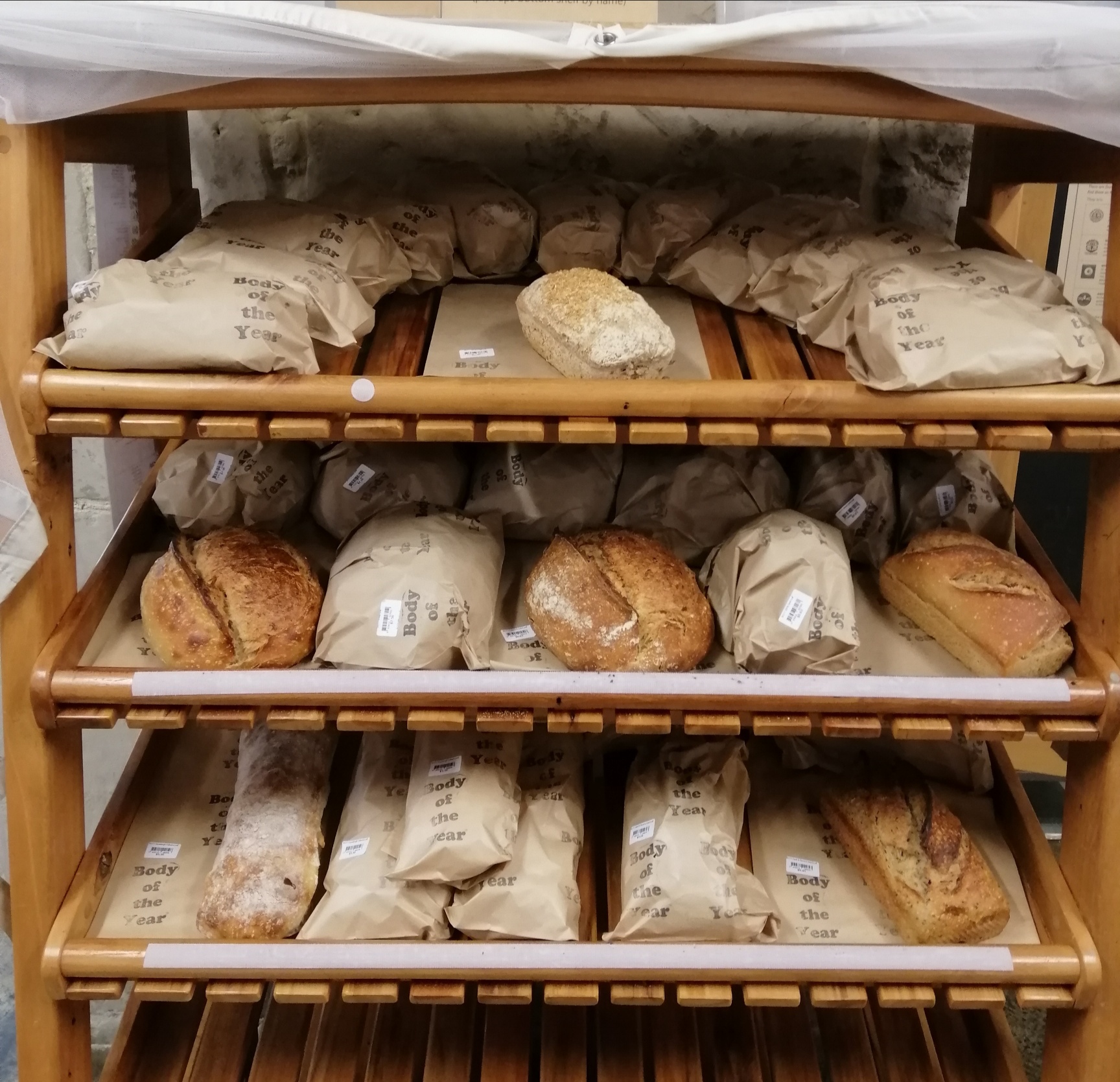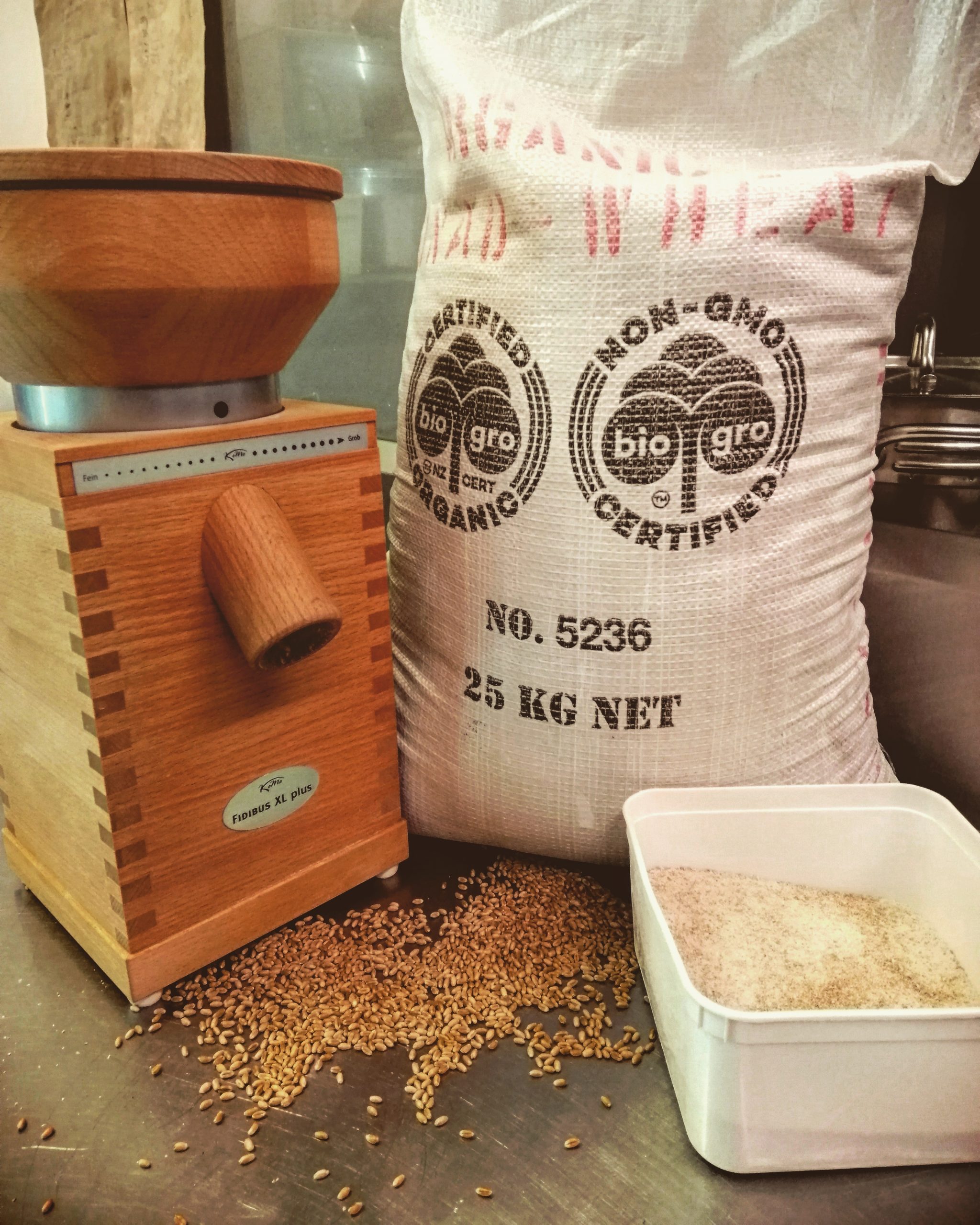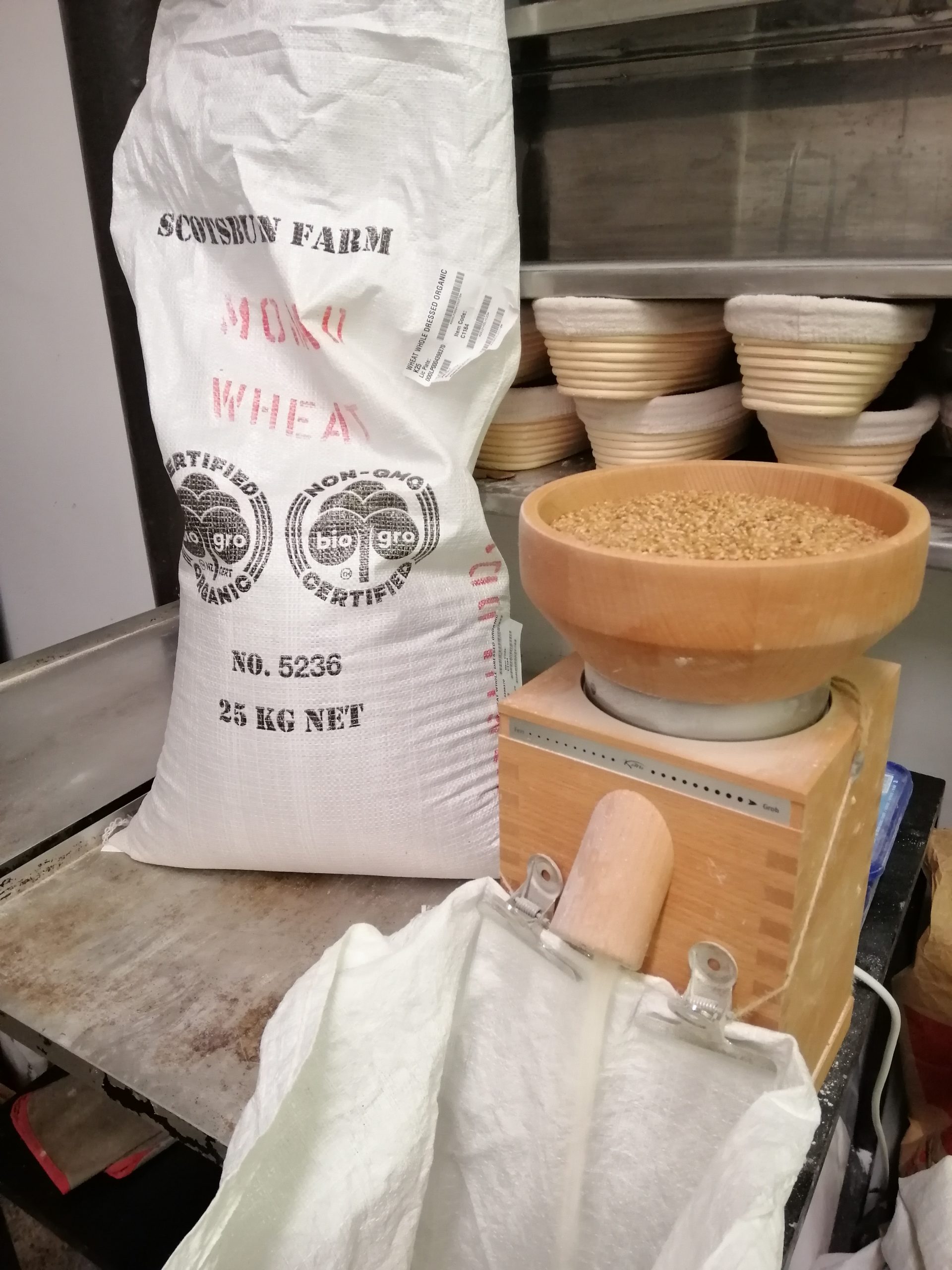 Freshly Baked Organic Bread
Fresh bread available Monday to Saturday
Gluten Free Breads – MONDAYS
Yeast Breads – TUESDAYS
Sourdough Range – WEDNESDAY TO SATURDAY
Freshly Baked Croissants & French Pastries – TUESDAY & THURSDAY
Visit the online store to place your bread or pastry order in advance https://www.tastenature.co.nz/product-category/bread/
Freshly Milled Flour for Breadmaking
6 Reasons Why Freshly Milled Whole Grains Makes Better Bread
Flavours and Textures
We want to make food that tastes great and enjoy doing it! Freshly milled flour results in more flavourful, nuanced breads and pastries, with more intense aromas and even more intense colours. Also, since the oils of the grain's germ are included in the fresh flour, the resulting breads and pastries are often relatively more tender. We can create new culinary experiences with the wide spectrum of organic grains that are available. We embrace baking with a sense of adventure, while seeking bigger flavours!
Freshness is Vital
To compare would you rather have a cup of coffee made from freshly ground beans or one from beans ground months ago? The same goes for flour—fresh is better. And freshness does not just apply to the flour, when properly made, breads and pastries made with freshly milled flours will stay fresh longer thanks to the natural oils present in the flour.
Nutrient Dense
When we receive grains ready for milling, there are 3 basic parts to know about: the bran, the germ, and the endosperm. The bran is high in fibre, has a good number of proteins, and enzymes that help with digestion. The germ is the smallest part of the kernel, but it contains the highest density of nutrients—mostly fatty acids and a lot of vitamin E. The endosperm is the largest part of the kernel, it's primarily starch and serves as the food for the plant—this is the only part you get with commercial white flour.
Compare that to stone-ground flour, which crushes the whole grain kernel—the bran, the germ, and the endosperm—releasing all of the nutritious vitamins, minerals, and oils into the flour. This is more complete and as nature designed it—a whole food. We can use that flour as is (whole grain flour), or we can sift out some of the bran (high-extraction or 'bolted' flour) to varying degrees, which is somewhere between a whole grain flour and a white flour. The beauty of freshly stone-milled flour is that even if some of the bran is sifted out for a high-extraction flour, the oils of the germ have still been rubbed into the white, starchy portion of the flour, resulting in a relatively more flavourful and nutritious "whitish" flour, that still performs well and tastes delicious.
Dedicated to organic ingredients
We always want to use the best ingredients which are organic and where possible locally sourced. We also want to know as much about our ingredients as possible: where they're coming from, how they were grown or produced, and who is doing the growing or producing.
Wholefoods
By grinding our own grains, there is no wastage, we are using the 'whole' of the grain, not just one part of it and discarding the rest.
Tradition
Before the middle ages in western countries and still today in some parts of the world, people mill(ed) all their grain at home, by hand with simple grinding stones. Then milling became industrialized and stone mills were established around towns and villages, families and farmers would bring in their grain to the local mill to have it milled. We look forward to supporting this tradition by creating products made with freshly milled flour and using traditional and natural methods of bread making.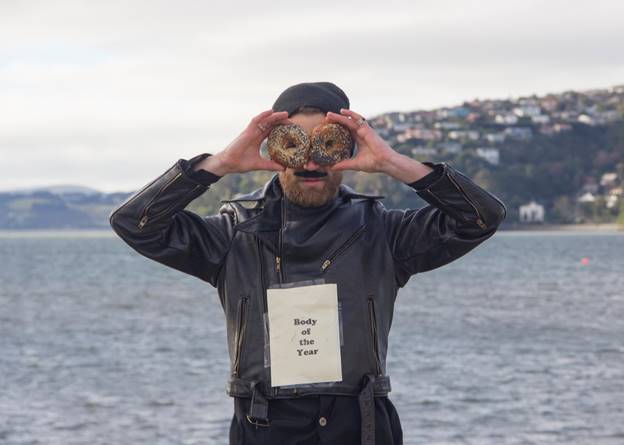 Jed and his Bread
A self taught baker, Jed started making bread after being gifted a sourdough starter. He started learning about the process and techniques, mixed with lots of trial and error his bread started to take form.This started a passion for naturally fermented breads and thus Body of the Year Bakery was born. Bread production relied on the use of sourdough as a leavening agent for most of human history, the use of baker's yeast as a leavening agent dating back less than 150 years. This ancient practice of using natural fermentation breaks down the starches and gluten present in the dough to make it more digestible and nutritious, also it creates a distinct sour taste that defines the bread. Jed's focus is to make bread with simple, organic, wholesome ingredients and combined with the use of sourdough creates an incredibly nutritious,delicious, beautiful looking loaf of bread. He is always open to talk about bread and share his knowledge of sourdough bread, so come have a chat. He is located out the back of Taste Nature in his bakery.
Shop & Eatery
Mon-Fri: 8-6pm
Sat: 9-4pm
Sun: 10-3pm
Kitchen
Mon-Fri: 8-3pm
Sat: 9-2pm
Sun: Closed
Espresso Coffee
Mon-Fri: 8-5pm
Sat: 9-3.30pm
Sun: 10-2.30pm
Public Holidays
Closed all public holidays including, Christmas Day, Boxing Day, New Year's Day and 2nd January. Otherwise normal shop trading hours.